LATE BREAKING NEWS/UPDATE:

Due to late breaking extenuating circumstances, we have needed to move the SmokinStangs Laconia 3rd Annual Car Show to "The Lobster Pound @ Weirs Beach" in Laconia, NH.

Times are still the same:
REG: 9AM-Noon
Awards:2:30-3:30pm

We can't apologize enough for this occurrence.

If you can...we ask that you please join us.
If you can't as a result of the change we fully understand. We will re-reimburse any/all pre-paid registrants.

The Lobster Pound will be open for regular business at noon…
if your looking for eats! http://wb-lp.com/

70 Endicott Street, Route 3 N
Weirs Beach, NH 03247

_______________________________________________________

You the enthusiasts have spoken!

...and event organizers listened.

The SmokinStangs Mustang rally is back and
bigger than ever for 2014!!
LET'S RALLY!!
June 27 - 29, 2014
Check Out Our Rallies From Years Past!
2011
2012
2013 (skipped)
2014 (coming)
SmokinStangs.com is always accepting NEW members for registration....To join is completely free.

Please take a quick couple of minutes and register right now. Registration is simple and efficient, and no personal data is collected. We hope to have you as a member of this NEW, exciting, growing, mature, community-based Mustang web forum....where our members are just as important as the Stangs they drive & own!!
If you're a Mustang junkie, and/or enthusiast, SmokinStangs is the site for you! JOIN TODAY!
If you're a Mustang junkie, and/or enthusiast, SmokinStangs is the site for you! JOIN TODAY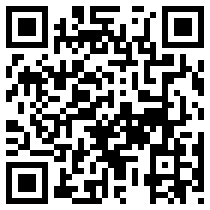 Note: Forum registration is optional, and not a requirement to attend the SmokinStangs Laconia - Mustang Rally. Rally is open to any/all enthusiasts and the general public!
SmokinStangs.com
introduces the "Ultimate Street Mustang Challenge" to the annual Mustang Rally. Will your Mustang, SVT, Ford Powered Vehicle be crowned as the "ULTIMATE!!". Click <here> to learn more.
SmokinStangs Laconia continues to bring you the enthusiast to scenic Laconia for a collective, celebratory, and surely one the remember... Mustang rally. The local Chamber of Commerce has again grasped this opportunity and is working hand-in-hand with our organizers to make the 3rd annual 2014 3-day activity-based destination another unforgettable time for all!
Follow the below links for press releases describing our 2011 event:
The Citizen of Laconia, Sep 10, 2011
The Laconia Daily, Sep 10, 2011